Wide range of sizes in both coiled and flat materials, finished as rolled or brushed finish and many tempers available from dead soft to full hard for any application. Ability to hold tight tolerances. Free of orange peel, blisters and or inclusions.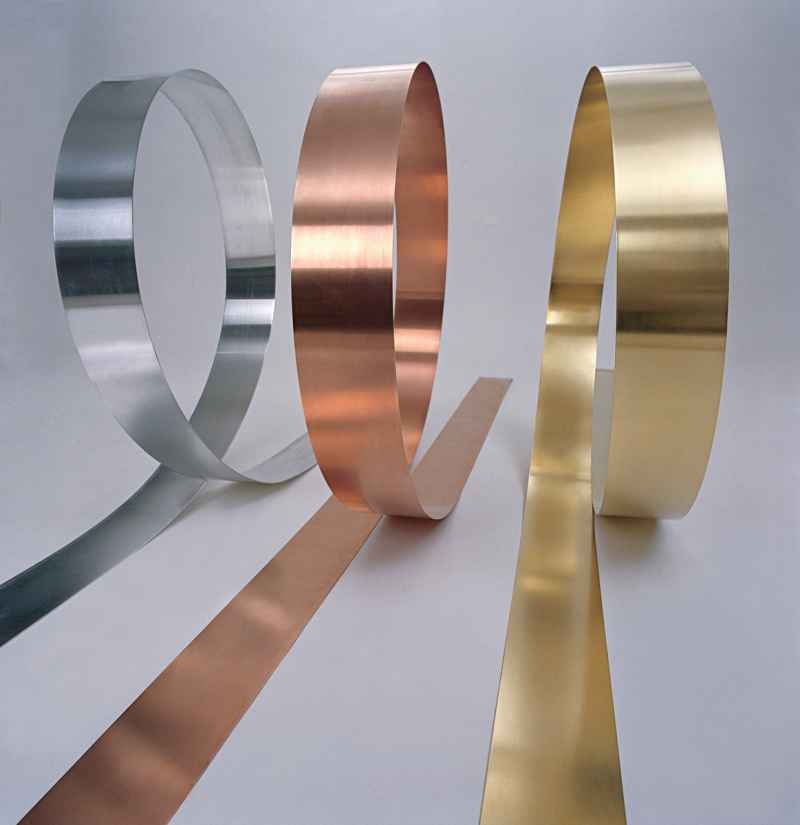 Standard Specifications
Umicore's business unit Jewellery and Industrial Metals provides an unrivalled wide range of precious metals products and related services to the jewellery industry and to a variety of industrial applications. Its Canadian Manufacturing and Refining site is ISO 9001:2015, ISO 14001:2015 and ISO 45001:2018 certified.
The 'Standard Specifications' series define the standard specifications for custom orders. They correspond to the needs of the majority of the precious metals industry in North America and illustrate most of Umicore's production capabilities. Should you, however, have a request that seems to fall outside of what is published here, then please don't hesitate to contact us for further assistance. Umicore updates its 'Standard Specifications' regularly based on customer feedback, market trends and technological developments.
For each product the 'Standard Specifications' show:
Product name and description
Characteristics needed to fully define the product and a drawing illustrating the definition of those, where appropriate
Available materials for these products
Standard production capabilities and tolerances
Temper
Standard packaging
In order to speed up the processing of product inquiries and orders we encourage you to use the terminology used in the 'Standard Specifications' and to clearly indicate any requests that deviate from these 'Standard Specifications', such as tighter specifications.
Throughout the 'Standard Specification' series all dimensions are provided in mm and temperatures in °C. Conversions to inches, feet and °F are for reference only.